SBA 8a Certification Consultants & Lawyers
SBA 8a Application Services, 8a Certification Application Appeals 
Avoid Common Traps That Get Applicants Denied. We Help Small Businesses Nationwide To Avoid the Biggest Hurdles for Applicants – business relationships and affiliation. 
As a socially or economically disadvantaged, Small Disadvantaged Business (SDB) or Minority owned business enterprise (MBE), you have an opportunity to apply for and get your SBA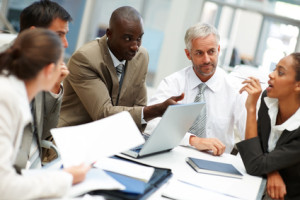 8a certification.
However, getting SDB and  SBA 8a certified includes meeting statutory requirements and convincing the SBA that your small business is worthy of getting into the 8a Program. 
Since applicants are not familiar with the depth and detailed analysis that the SBA conducts, many companies quickly find out that the application process is not as simple as they might have expected.
When it comes to showing small businesses how to get 8a certified, our SBA lawyers and government contracts 8a consultants are geographically positioned to help small businesses to get SBA certified in ALL States:
Help from SBA consultants and lawyers that deal with critical SBA certification issues on a day-to-day basis.

Besides offering 8a certification services, we litigate against the SBA when it makes mistakes – we are in a better position to assess your application.

Get help from professionals who are more than document preparation companies.
Flat rates available in some cases
With offices in Washington, D.C. and Colorado, the SBA consultants and 8a government contracts certification attorneys at Watson & Associates, LLC, provide high-level guidance to small businesses seeking to improve their chances of getting SBA certified on the first try.
As SBA 8a certification consultants and government contract small business development program experts, we deal firsthand with the legal and substantive issues both at the application and appeal stages on a daily basis.
Complete A-Z SBA 8a Certification Services 
Our SBA 8a certification consultants and government contracts lawyers frequently assist minority business enterprises with the complex nuances involved with how to get 8a status by developing solid 8a application packages that focus on what the SBA looks for. Our services include helping with legal issues commonly seen when seeing how to get 8a certified including contractor fraud. Our 8a certification services focus on providing guidance with difficulties in the 8a certification process such as:
Networth Issues;

Business relationships and ownership matters;

Social and economic narratives if required; 

Affiliation and Ostensible Subcontractor Rule matters;

Ability to succeed in the 8a Program;

SBA Business Plan assistance

8a certification help with Requests for Reconsideration; 

Appeals to SBA OHA for adverse 8a certification decisions.

Native American 8(a) contracting

Issues with contractor teaming agreements and potential problems.
Why Us?
Many 8a consulting firms across the US either promise you that you will get 8a certified the first time. However, when the SBA makes an unlawful decision or has serious concerns about your application, the same consulting firms will refer you to a lawyer because they they do not know the legal issues. At Watson & Associates, our 8a certification lawyers not only understand the law. We also have dealt with the complex issues during the application stages.
We have also successfully defeated the SBA in one the most common landmark case cited today. See the case of Argus and Black.
SBA Consultants – Avoiding Costly Mistakes Seen in the 8a Certification Application Process Below
Given the court decisions at the SBA Office of Hearings and Appeals, the following are some of the common reasons why 8a applications get denied:
8(a) application denied. SBA found that owner was not economically disadvantaged because SBA counted a monetary advance to the disadvantaged business owner as an asset simply because there was no proof that it was a loan required to be paid back. SBA also valued purchase agreements for corporate investments to purchase properties and an office for applicant firm in India. See Matter of ORB Solutions Inc., SBA No. BDPE-559 (2017).
 8a application denied. SBA OHA agreed with SBA that because immigrant status is not a protected ethnicity and the applicant's allegations of sexual bias were not sufficiently specific. See Matter of Express Plus Staffing LLC, SBA No. BDPE-533 (2014)
8a certification application denied. SBA found that applicant small business firm had not shown the potential to successfully meet the business development objectives of the 8a program.  This cannot be appealed. Matter of A.J. Nesti Materials, BDPE-551 (2015).
8a Certification Assistance with SDB and 8a Status Affiliation Legal Analysis 
Although the SBA's new rules reduce the requirements for narratives, small businesses still fail in their SBA 8(a) application because of business affiliation, unlawful business relationships and substandard financial.
Knowing how to apply for 8a certification Our SBA 8a lawyers and SDB certification consultants provide detailed assistance for minority business enterprises and small disadvantaged businesses assessments.
Avoid costly mistakes with submitting false statements. Along with each SBA 8 a certification application comes your sworn statement that you are telling the truth in your application. Our 8a certification consultants provide guidance to minimize the possibility of criminal consequences. Given our successful outcomes, we help clients to avoid common mistakes with SBA 8a certification application eligibility and hurdles such as meeting the requirements for their socially disadvantaged narrative if required.
Appeal of adverse SBA decisions.
If the SBA denies your 8a status, Watson's 8a certification consultants can help you to protect your rights and aggressively defend them either by appealing to SBA OHA or going through the SBA 8a Reconsideration process. 
Read More About How Do Federal Government Contractors Deal With COVID-19 Problems
8a Certification Help – Record of success
With decades of helping our clients through the nuances of how to get 8a status and avoiding costly mistakes with their SBA 8a certification application, we have a record of getting favorable results for our clients in the 8a Program. We 8a certification assistance will enhance your chances of submitting a successful SBA 8 a application by providing:
Concise and complete legal review;

Research case law to support your specific set of facts to get SBA 8a certified;

Guidance and help from beginning to end of the SBA 8 a certification process; and

Analyzing applicant's SDB status by using the SBA's guidelines.
SBA 8a Application & Small Business Development Strategies
knowing how to apply for 8a certification means more than simply filling out documents. You also have to know what the SBA looks for. Your 8 a application has to overcome complex issues related to net worth requirements, control and affiliation concerns.
Although social and economic narratives not required, the new rules require them in certain circumstances. You still have to make sure that you are socially and economically disadvantaged. This is especially true if your 8a status is challenged later. This is where Watson's SBA 8 a certification consultants and SBA lawyers can help. Read about common 8a application and certification topics.
After companies become 8a certified, they sometimes find it difficult to secure government contracts.  Our 8a certification consultants help clients to with substantive small business development strategies that take advantage of 8a sole source and 8a set-asides. Learn more about getting 8(a) Sole-Source Contracts With the Government.
Although the SBA is not mandated to find and give contracts to small businesses, there are still proven business development strategies that work after getting your 8a status.

we help with SBA Business Plan development
At Watson, our SBA 8a certification consultants also help clients to navigate through the landmines seen by 8(a) companies that experience failure in the business development strategies. This includes Native American government contracting with teaming partners and joint venture relationships.
Over three decades of experience: With extensive experience in federal government contract and know how to get 8a status, our SBA 8a application and certification lawyers and SBA 8a consultants understand the nuances involved when the SBA reviews your 8a certification application to see if you meet the requirements for becoming SBA 8a certified.  
SBA 8(a) Application Denial Appeals, SBA Size Appeals & Small Business Size Protest 
Not every SBA 8a application is approved, once the SBA has made a final decision to deny your 8(a) application, you can appeal the decision to SBA OHA. In other situations, the SBA may make an adverse small business size determination. At Watson & Associates, LLC, our SBA consultants we can help.
SMALL BUSINESS SIZE PROTESTS AND INTERVENOR REPRESENTATION 
 On the other hand, if you are the awardee of a government contract, and you or someone has filed a small business size protest, our 8a lawyers can intervene on your behalf. We provide legal advice and attorney representation with responding to the size protest investigation by the SBA. See information about SBA Joint Venture and Affiliation Rules.
TERMINATION FROM THE 8(A) PROGRAM 
In addition to small business size appeal protests, our SBA Program attorneys represent companies when the SBA attempts to terminate them from the 8a certification program.
SBA TEAMING, JOINT VENTURE AND SUBCONTRACTING RELATIONSHIPS
 After you get your 8a application approved, our small business lawyers help you with teaming agreements, SBA joint venture agreements, and Mentor Protege arrangements. Although the SBA's new rules limit the possibility of affiliation for small businesses, our SBA Program lawyers provide legal 8a certification assistance for teaming and subcontracting plan compliance. We help with Teaming agreements, Joint Venture agreements, and allegations of affiliation under the SBA regulations. Also, find out more about SBA joint ventures and the three-in-two (3 in 2) rule. In addition to helping small businesses in the United States, we also represent companies with General government contracting problems in Dubai, Afghanistan, Saudi Arabia and more.
Get Your Free 8a Certification Checklist
Nationwide SBA 8a Certification HEL

P 
Call Watson's SBA 8a Consultants & Lawyers for Immediate Help.
For help with how to apply for 8a status, assistance with your SBA 8a application, and other issues related to getting 8a certified call Watson & Associates' SBA 8a certification consultants at 1-866-601-5518. FREE INITIAL CONSULTATION.